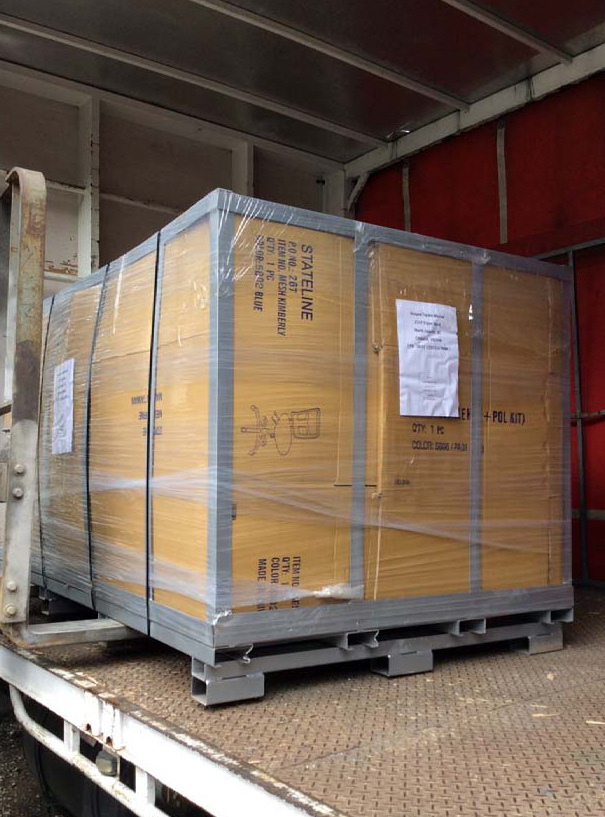 Ground Tackle Marine liked the Excel anchor so much, they decided to sell it.
Anchor Right Australia has announced it is now exporting to Canada and North America via a new company called Ground Tackle Marine founded by long time boaters Nick Shaw and Chris Eldridge of Victoria BC.
The pair's interest in Anchor Right began when they began researching anchors for Shaw's Cal 2-46 yacht.
"After extensive research, Nick purchased an Excel anchor," said Rex Francis, Anchor Right Australia CEO. "He imported his Excel directly from Anchor Right Australia, and was impressed with the build quality and performance. So much so, he discussed with a good mate of his, Chris, who is involved in marine services, and they realised this could be a great opportunity for them to import and distribute the Anchor Right products throughout Canada and North America.
"We wish Nick and Chris all the very best in their new venture with Anchor Right Australia. Their belief, based on their research and use of our product, is second to none."
The Excel anchor was recently given the thumbs up by Steve Goodwin from SV Panope as part of his extensive underwater testing.
"Anchor Right Australia would also like to take this opportunity to express a big thank-you to all the many thousands that have supported us for more than 20 years – boat builders, commercial operators, police, fisheries and, importantly, all boaters. Your great reports, stories of survival, hanging of our anchors and sales are what has helped bring our products to worldwide attention.
"Our anchors are all Australian made using Australian steels. We are up against stiff competition and have been for years. This has not fazed us as our products continue to speak for themselves.
"We are sure these benefits will flow on throughout the US via Ground Tackle Marine."